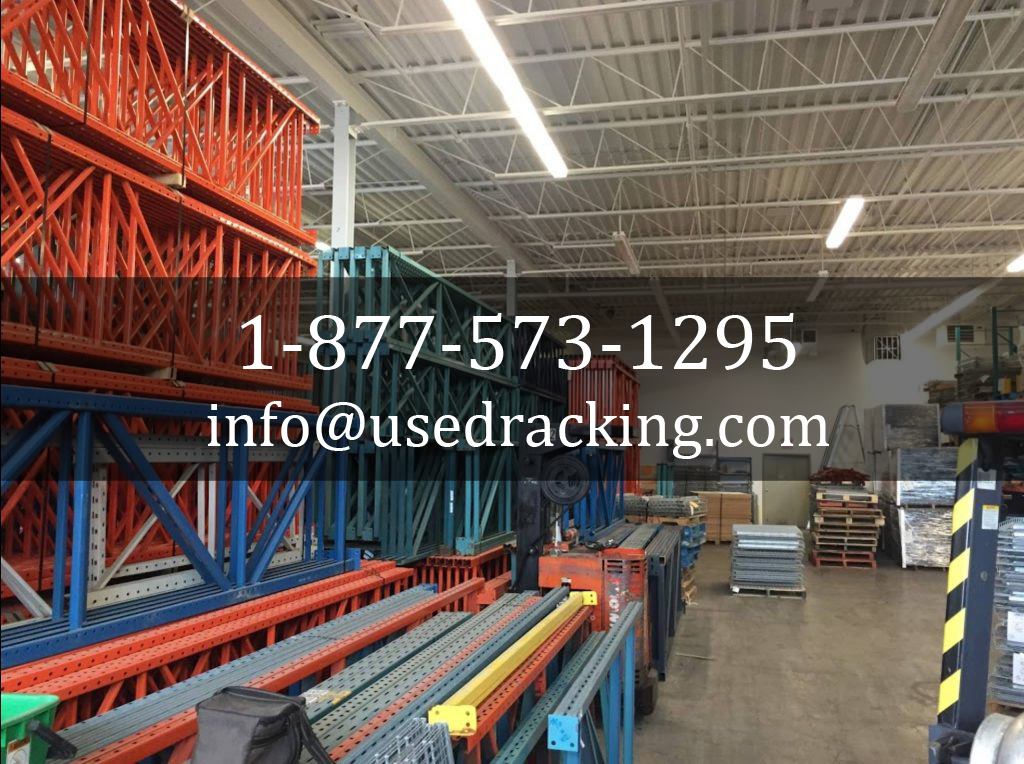 UsedRacking.com carries a variety of unique solutions for Retail operations, including racking and shelving products and accessories. We've worked with North Americas largest retail chains so you know we have the retail racking experience to fit your needs. Although we can work with the heavy hitters we are also happy to accommodate SMB's looking to optimize their setup with one of our economical retail solutions.
Our customers expect a variety of solutions that cater to their budgets, we always offer several solutions that get the job done and don't break the bank. Our warehouse experts have been designing warehouse storage systems for over 40 years, so don't hesitate to drop us a line at any time to talk to one of them.
What is a used racking system? Essentially it's a lightly used setup that has been either decommissioned due to changed needs of another company, or in negative situations it could be due to a business shutting down. Either way these systems pass many safety and quality checks before making it into the hands of any of our customers.
– Used Racking – Light-Duty Racking – Light-Duty Shelving – Wide-Span Shelving – Metal Shelving & more.
Discover a large selection of lightly used racking in stock ready for quick shipment. Choose from starter bays, racking frames, racking accessories, shelving, wire mesh decks, rack guards and more. Some popular brands we carry include Redirack, Centennial, Mastorack, and cubic to name a few. If your looking for something specific don't hesitate to ask us what we have in stock.
Why do companies choose us? Economical pricing, improved product accessibility, and increased safety are just a couple of the key features we offer to our customers. Our specialists will work with you to determine the most efficient arrangement needed to increase productivity in your warehouse. With over 40 years experience our agents know how to predict your needs and improve your current operations and help you prepare for the possible future needs of your storage systems.
Get a Quote! Don't hesitate to give us a call or use our contact for if your looking for a quote on your project. Don't worry, we're here to answer any questions you may have.
Next day shipping available (Some restriction apply)
1-877-573-1295
info@usedracking.com