Discover our Newest Quality Used Racking in stock. Either your replacing you older racking systems with a newer used racking system, or you simply want a high quality economical solution to setup a new warehouse, we have the solution for you. UsedRacking.com offer a selection of high quality, fully inspected, lightly used racking systems currently in stock. Our customers aren't looking to compromise on quality, they just want to know what their options are when it comes to setting up their storage systems. Browse our products on our website or give us a call for a no hassle consultation.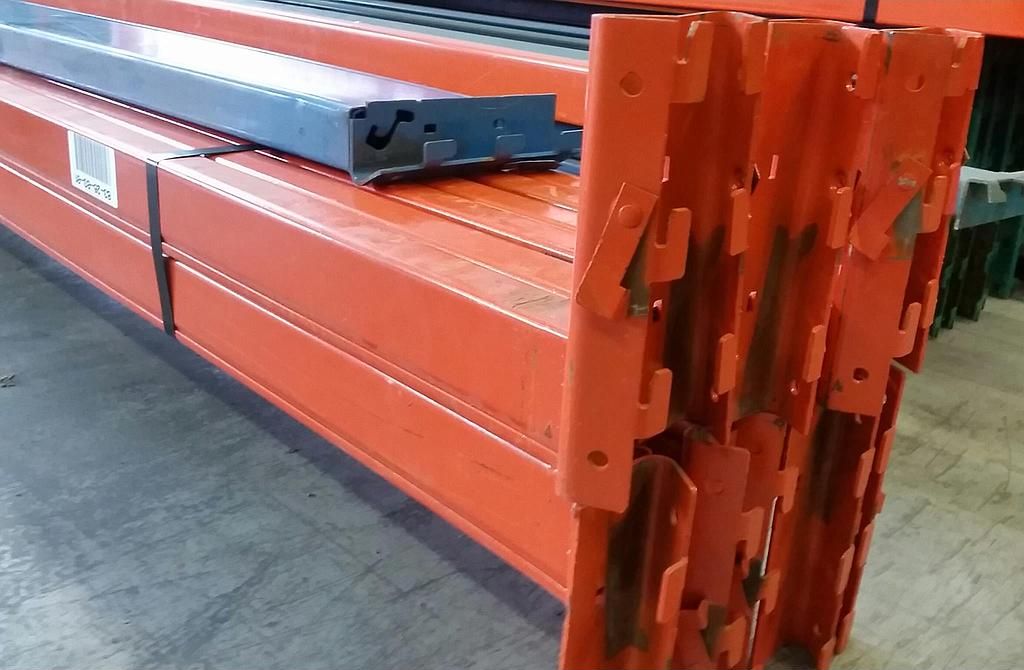 GM Blue racking frame from Redirack. Used. In Stock.
About Us:
Being a company that has been in the industry for over 40 years, we know that our clients like economical options, we also understand that offering used products at a great value isn't enough, we must also prove that they are fully inspected and certified for safety and quality.