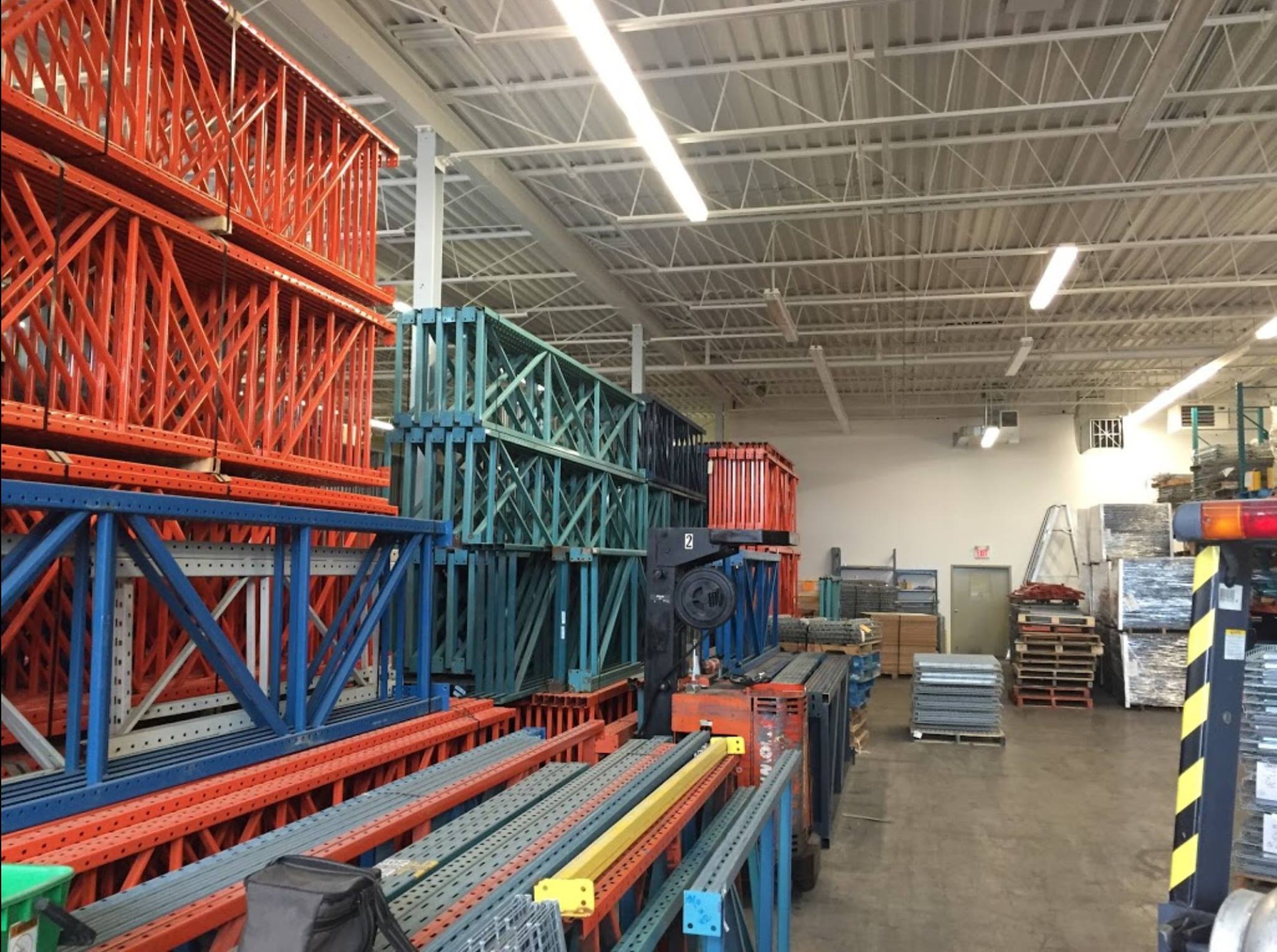 Racking Buyback
Take advantage of our huge buyback of quality racking that just came in at UsedRacking.com, first come, first served. Our racking systems can accommodate your job, with 1000's of products in our warehouse we can create a custom designed system to fit your needs.
– Light / Heavy Duty Racking Systems
– Selective Racking
– Push- back Racking
– Wide Span Shelving
– Pallet Flow
Drive in Racking
Double Deep Racking
Boltless Shelving
Cantilever Racking
A buyback of quality racking coming into stock isn't a rare occurrence so…
Contact Us Now
1-877-573-1295
info@usedracking.com
Are you following us on Facebook?
Discover a large selection of lightly used racking in stock ready for quick shipment. Choose from starter bays, racking frames, racking accessories, shelving, wire mesh decks, rack guards and more. Some popular brands we carry include Redirack, Centennial, Mastorack, and cubic to name a few. If your looking for something specific don't hesitate to ask us what we have in stock.
About UsedRacking.com
Being a company that has been in the industry for over 40 years, we know that our clients like economical options, we also understand that offering used products at a great value isn't enough, we must also prove that they are fully inspected and certified for safety and quality.
Shop Now:
Used Racking
Heavy-Duty Racking
Light-Duty Racking
New Racking
Racking Starter-Bays
Post Protection
Accessories – Wall Spacers
Used Shelving
New Shelving
Shelving Posts
Wire Mesh Decks
Rack Guards
Shelving Accessories
& more