Bolted Metal Shelving
Looking for used metal shelving / retail racking solutions for your space? We carry a wide selection of customizable storage systems perfect for any type of retail outfit, our customer service reps are waiting by to answer any questions you may have and give you a free quote on your job.
Appropriate for hand stacking light to medium loads.
Commonly used in constructing catwalks or stand-alone units.
Can be configured with a host of accessories, such as dividers and bins to handle a wider range of SKU's.
Also see Wide-Span Shelving – This shelving is designed for the hand-loading of medium to heavy loads (boxes). It bridges the storage gap between conventional shelving and pallet rack. The range of applications can be from a single unit to a sophisticated multi-level picking system.
Request a consultation from a representative now.
Are you following us on twitter yet?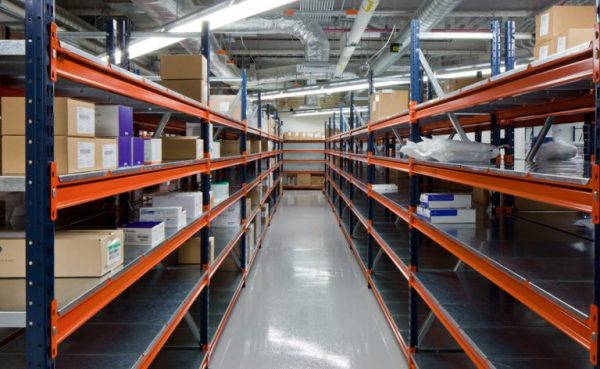 About Us
Being a company that has been in the industry for over 40 years, we know that our clients like economical options, we also understand that offering used products at a great value isn't enough, we must also prove that they are fully inspected and certified for safety and quality.
Used Racking
Heavy-Duty Racking
Light-Duty Racking
New Racking
Racking Starter-Bays
Post Protection
Accessories – Wall Spacers
Used Shelving
New Shelving
Shelving Posts
Wire Mesh Decks
Rack Guards
Shelving Accessories
& more
With a large product inventory at our disposal, out clients always know that we can accommodate their projects, no matter the size. But it doesn't stop there! We're also a full service company, that means that we can deliver, decommission, and install any racking system. Have a project with tight time constraints? We offer fast delivery and installation services, so be sure to ask us about that.