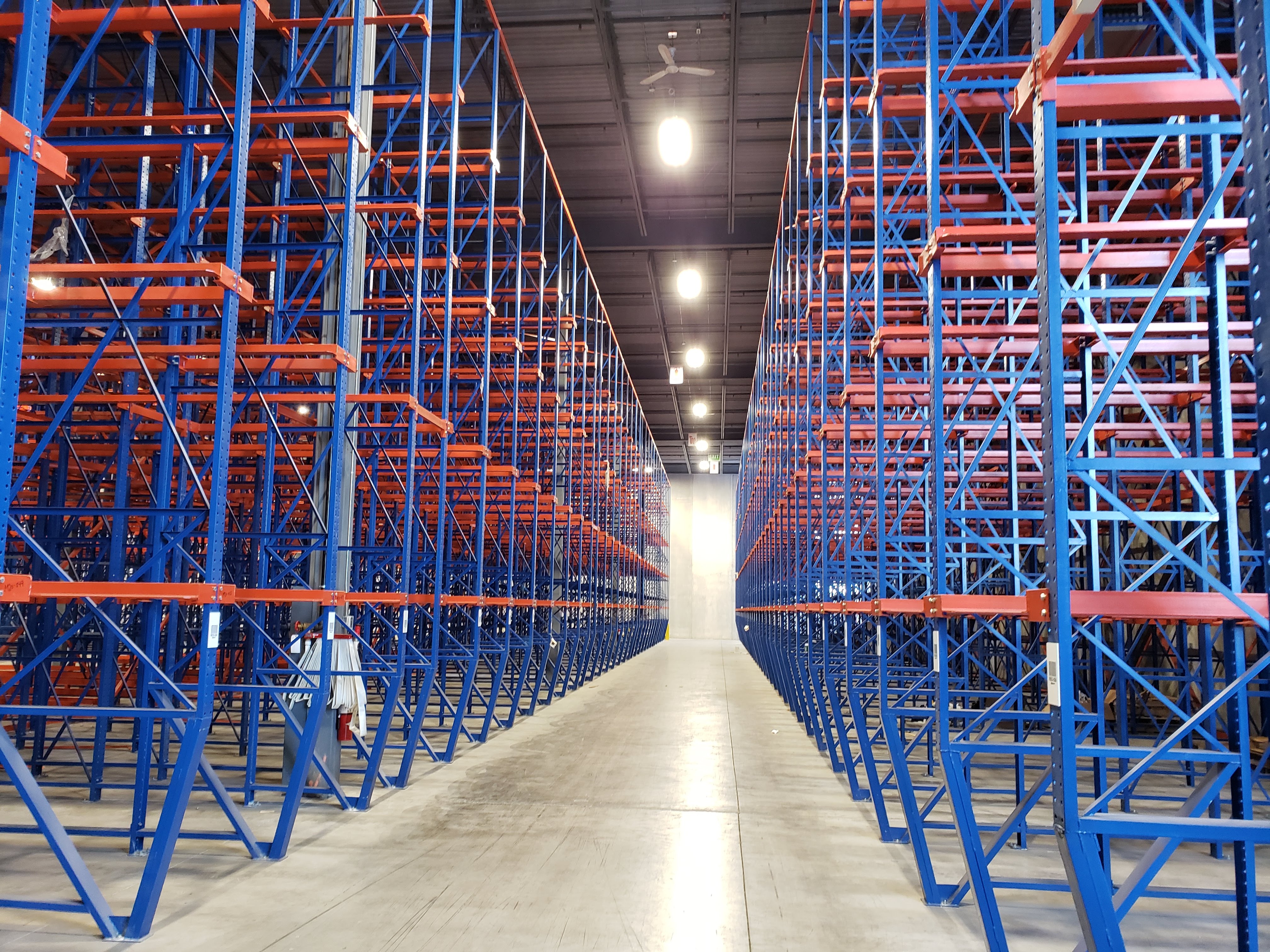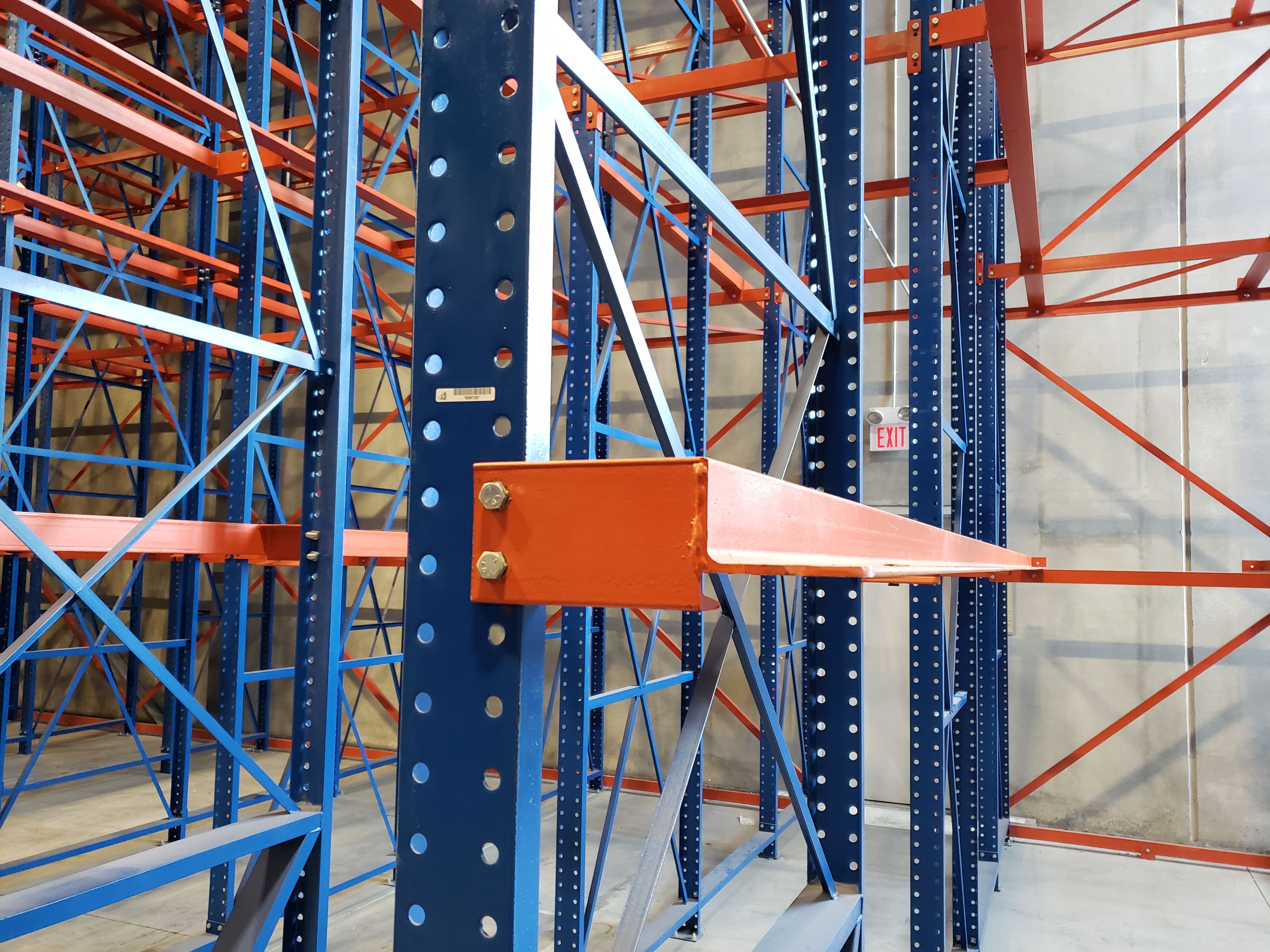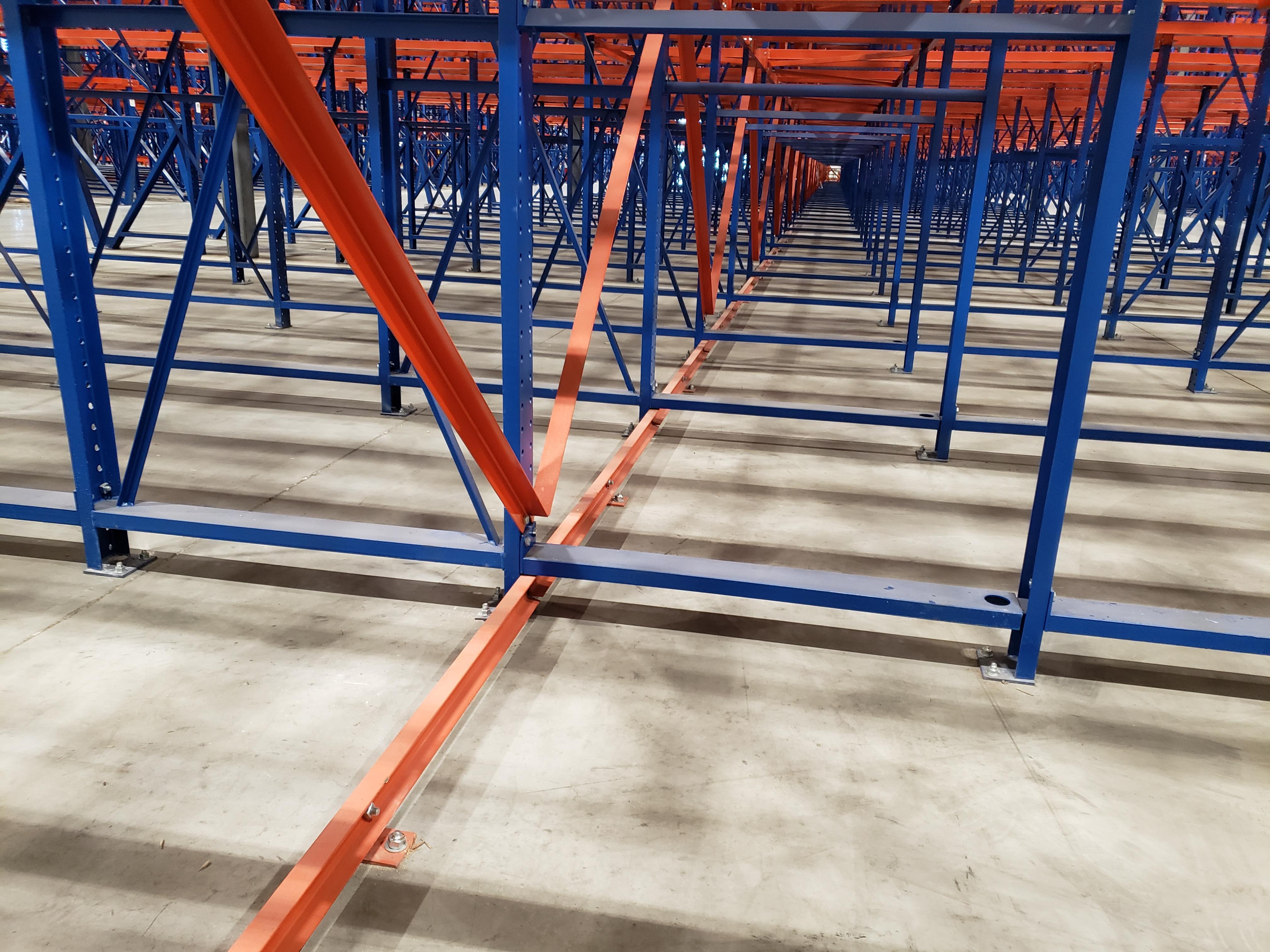 EXCLUSIVE RACKING DEALS WEEKLY
With a large product inventory at our disposal, out clients always know that we can accommodate their projects, no matter the size. But it doesn't stop there! We're also a full service company, that means that we can deliver, decommission, and install any racking system. Have a project with tight time constraints? We offer fast delivery and installation services, so be sure to ask us about that.
IN STOCK : USED DRIVE-IN RACKING

– 12,000 pallet positions of structural drive-in racking
– 28'8″ to the top of the system
– designed for a 48″ x 40″ pallet stored on the 48″ face
– 5 and 6 deep configuration x 5 pallets high.
– Floor plus 4 rail levels.
– 2,500 lb loads
– Like new condition
– shipping from Southern Ontario
IN STOCK : PALLET RACKING
– 816 pallet positions, great shape.
– 111 upright 36" x 240",
– 612 beams 5" x 108",
– 1224 safety bars,
– material is in great shape rr